Mark P. Swensen, DDS, FAGD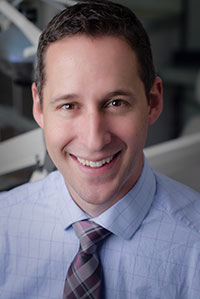 Dr. Mark Swensen graduated magna cum laude from The Ohio State University College of Dentistry in 2007 with his Doctor of Dental Surgery degree. Finishing in the top 5% of his class, he was inducted into Omicron Kappa Upsilon, the national dental honor society. Before attending dental school, Dr. Swensen earned a bachelor's degree in Business Administration from Utah State University, graduating cum laude. Following dental school, he completed a General Practice Residency at Palmetto Health Richland Hospital in Columbia, South Carolina, which incorporated advanced training in all phases of general dentistry, including implant dentistry, oral surgery, complex restorative dentistry, and aesthetic dentistry.
Dr. Swensen is committed to changing lives by providing comprehensive dental care at the highest level. He constantly furthers his knowledge in dentistry by investing in the highest quality continuing education from world-renowned clinicians, far exceeding the minimum continuing education requirements. As a member of several study clubs, Dr. Swensen collaborates regularly with local specialists, emphasizing an interdisciplinary, team approach to treat complex dental problems. In July 2013, Dr. Swensen was inducted as a Fellow in the Academy of General Dentistry, after completing 500 hours of continuing education and passing a comprehensive examination. He is currently a member of the Faculty Club at Spear Education in Scottsdale, AZ. Additionally, he is a member of the American Dental Association, the Oregon Dental Association, the Southern Willamette Dental Society, the Academy of General Dentistry, and the American Academy of Cosmetic Dentistry.When he is away from the office, Dr. Swensen enjoys spending time his wife, Lindsey, their four children: Macy, twins Karlee and Nicholas, Logan; and their dog, Penny. Dr. Swensen enjoys water skiing, snow skiing, golf, cycling, and college sports.
Ben W. Haslam, DMD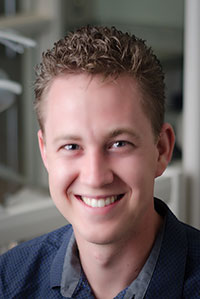 Dr. Haslam grew up in Philomath, Oregon and attended Oregon State University, graduating Cum Laude with a degree in Biology. He then attended dental school at Oregon Health and Science University in Portland where he held various leadership roles, including serving as president of the student dental association. Dr. Haslam is a member of The Oregon Dental Association, American Dental Association and The Southern Willamette Dental Society.
He enjoys spending time with his family, biking, skiing, and playing tennis. He and his wife, Julia, have been married for 5 years, and are active and involved members of our community.

---
Meet Our Team
Our friendly and compassionate dental team works alongside our dentists, Dr. Swensen and Dr. Balkins, to give you the best dental care in Corvallis, Oregon. We care about you and your oral health, and we look forward to giving you the smile you are proud of! If you would like to get to know us a little bit better, we invite you to read our biographies and give North Point Dental Group, LLC a call. We are so excited to work with you!
Sandy – Office Manager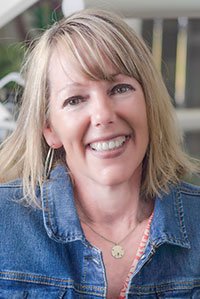 Sandy is the manager of North Point Dental Group. She has worked in the dental field in Corvallis for over 20 years, joining NPDG in 2012. She feels so fortunate to work with such outstanding people, in a very happy and healthy environment. Her primary role in the practice is to support the doctors and staff in providing excellent patient care. Outside of the practice, Sandy enjoys stand up paddle boarding, hiking, mountain biking and playing disc golf with her husband Tom and their crazy Westie, Henry (aka Hank The Tank). She is also an avid college sports fan, and considers herself a "Beaverine" … half OSU Beaver and half Michigan Wolverine.
---
Trudy – Financial Coordinator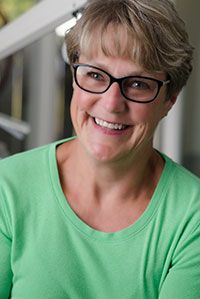 Trudy is our financial coordinator. She was born and raised in Eastern Oregon. Therefore, she is a Beaver and Duck fan, except for the Civil War, and then it's "Go Beavs!" She has 46 years of experience in the dental field, 37 of which have been in our office. She received her Expanded Function Dental Assistant certification from Blue Mountain Community College in Pendleton, Oregon. Trudy and her husband have two children, and four grandchildren and an Aussie named Jetta. They enjoy spending time with family and friends and the great outdoors, along with sports and traveling to tropical islands.
---
Dani – Scheduling Coordinator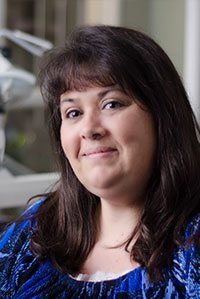 Dani has been in the dental field for over 20 years, joining North Point in 2017. She has been a wonderful addition to our team, with her ready smile and warm and caring personality.
She is a native Oregonian, born and raised in the Philomath area. She and her husband, Brian, are parents to grown daughters, Meghan and Heather, and a sweet little dog named Bodie. In her free time, Dani enjoys attending the local high school sporting events, photography, scrapbooking, camping, and girls' trips with her daughters and friends.
---
Kong – Treatment Coordinator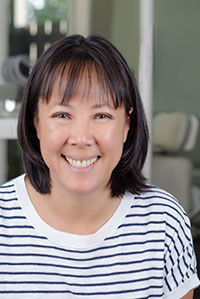 Kong is one of our treatment coordinators. She began her career here with Dr. Balkins, when she graduated from the LBCC Dental Assisting Program in 1997. After working in the orthodontic field for several years, she is finally back home at North Point Dental Group! Kong loves cooking, baking, attending area festivals, hiking the Northwest hills with her husband Tom, and their two furry kids, Oscar and Lucy.
---
Tammy – Insurance Coordinator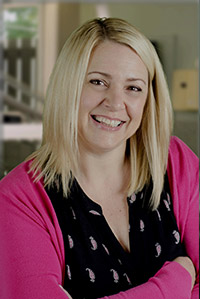 Tammy is the welcoming smile you'll see when you come through our door. She has been in the dental field for 7 years, and absolutely loves interacting with people!
Tammy grew up in Idaho but has lived in the Corvallis area for 30 years and considers herself an Oregonian.  She and her husband Mike live in Philomath where they raised two sons and one fluffy dog. She enjoys spending time with family and friends watching sports, GO BEAVS!, hiking, biking, and traveling.
---
Lisa L. – Registered Dental Hygienist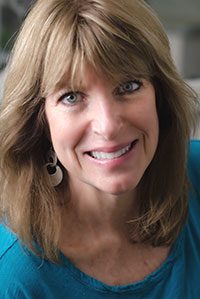 Lisa grew up in Grants Pass Oregon, and attended The University of Oregon for two years as a Health/Pre-Dental Hygiene major. She finished her degree in Dental Hygiene at Lane Community College, graduating with honors in 1985. Lisa lives in Corvallis with her husband Ed. Her sons, Aaron and Noah, are both finishing their under graduate degrees at OSU. She enjoys reading, kayaking, rock collecting, chocolate, staying active with her friends, hiking (especially in Peavy Arboretum), and running or fast-walking half marathons.
---
Belinda – Dental Hygienist
Belinda completed her dental hygiene degree in Bethlehem, PA, and has been investing in the Corvallis Community as a dental hygienist for over 30 years. She is passionate about making quality preventative dental care accessible to all.
Belinda and her husband Stephen raised two daughters and a son on a farm south of Corvallis. She enjoys trying new healthy recipes, sewing, walking with her German Shepherds and taking barre classes.
---
Lisa F. – Dental Hygienist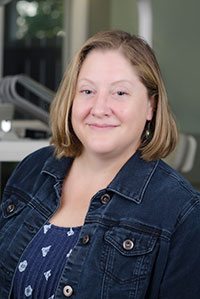 Lisa is one of the dental hygienists on staff at North Point Dental Group, LLC. She began her career in 1985 after graduating from the LBCC Dental Assisting Program. Lisa worked in general dentistry, oral surgery, and endodontics before pursuing a degree in dental hygiene. She graduated from the LCC Dental Hygiene Program in 2008 with honors. She enjoys working on the North Point Dental Group, LLC staff and strives to provide optimum dental care to each of her patients. Lisa lives in Philomath with her husband John. She enjoys traveling, camping, swimming, hiking, and reading.
---
Susan – Dental Assistant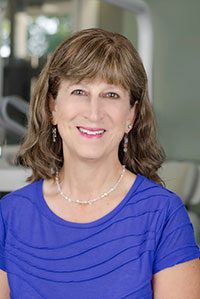 Susan has been a valued employee of North Point Dental Group since 2000. She was born and raised in Hawaii, and it is her favorite place to visit. Susan's three grown children, Rachel, Grant and Luke are a very important part of her life, along with her son-in-law Dave, and grandson Makoa.
Susan enjoys hiking, animals, being involved in the community, and educating herself about issues that involve diversity and justice.
---
Brandi – Dental Assistant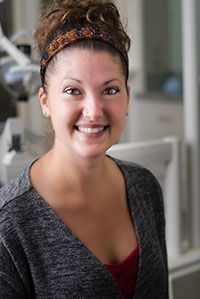 Brandi joined our team in 2017. She has boundless energy, and is very committed to making our patients feel at ease, cared for, and comfortable.
Brandi is a native Oregonian, born in Salem, and grew up in the Willamette Valley. She and her husband Travis love being with their friends and family, camping and spending time at our area lakes with their two sons, Emery and Westen.
---
Hannah – Dental Assistant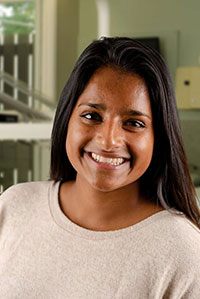 We were thrilled when Hannah joined our team in 2018. She has a very warm and caring personality and has been the perfect addition to our practice.
Hannah grew up in Philomath, and graduated from the Linn Benton Community College Dental Assisting Program. She was married in February 2021, and she and her husband, Kyler recently welcomed Bodhi, a dachshund puppy, into the family.
Hannah loves the outdoors, where she spends her free time hiking, inline skating, and playing with Bodhi at the park.
---
Jessica – Dental Assistant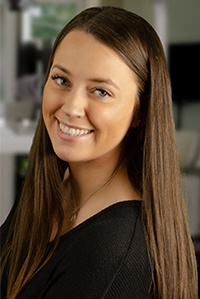 Jessica joined North Point Dental Group, LLC after graduating from LBCC in 2019. She is inspired by the challenges that come with her position and says she never wants to leave.
Jessica grew up in Albany, graduating from West Albany High School, and then went on to the LBCC Dental Assisting Program. She enjoys wake boarding and tubing at the lake. She also loves the fall season and just hanging out and laughing with her friends and family.
---
Rachel- Dental Assistant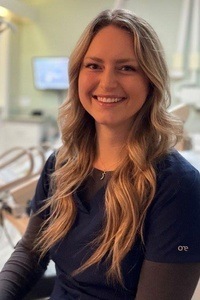 Rachel joined NPDG in 2019, and quickly became an important member of our team. One of her best qualities is her natural ability to help our patients feel comfortable and confident in our practice. She grew up in Albany, graduated from Santiam Christian, and then completed the dental assisting program at Linn-Benton Community College.
Rachel is a BIG baseball fan (GO BEAVS!), and loves sports in general. She also enjoys spending time with her friends and her family.