Would you like to know what our patients say about Dr. Swensen, Dr. Balkins and Dr. Haslam and their dental care in Corvallis, Oregon? Well, we have provided our patient testimonials right here on this page for your convenience! By reading these reviews, you will be able to know if our dentists are the right dental professionals for you, and you will know what North Point Dental Group, LLC is all about. If you have any questions or you would like to leave your own review, call us now! We look forward to hearing what you have to say.
If you would like to leave a review or read additional reviews. Please click on the Google link below.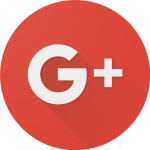 Your outstanding patient care and dentistry makes me very grateful to have found you.
-Amanda S.
---


Your expertise, Dr. Swensen, is beyond "Nasa" quality! All of your helpers in the office and the ones by your side have become like family to us.
-Roger S.
---


Without your kindness, people like me would go without care and be a lot worse off. Dr. Balkins has the perfect mix of compassion and professionalism that makes him a fantastic dentist.
-Amanda R.